shopDisney

Is Your Destination for All Things

Disney

!

Disney lovers! You and I both know that shopDisney is the destination for all things Disney! I can't say enough good things about it! I love finding all sorts of Disney toys and accessories that you can't find anywhere else. That's not all! With Christmas right around the corner. It's time to start thinking about the sales they're having right now!

If you don't want to mess with the crowds (like me)! I have a ton of ideas that may suit your needs. The best part is right now you can save 25% off your purchase at shopDisney and Disney store! Hello, Mickey savings! Yay!
2018 Toy Story Savings at ShopDisney
My son is such a fan of Toy Story! His favorite character is Woody. Ever since he was a little guy he's been obsessed with everything about the character! His second favorite is, of course, the Buzz Light Year. When I spotted this Woody Talking Action Figure! I stopped in my tracks because I knew he'd have to have it!
Since he would get his pal Woody how cool would it be to own a Buzz Lightyear too?!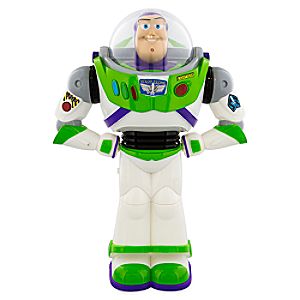 Plus, check out this Buzz Lightyear Spaceship Play Tent?! My son is going to be so happy when he see's what he got for Christmas. He's been talking about owning a tent for weeks. I love that it looks just like a spaceshuttle. That is too cool! I may have to pick one of these up for my nephews as well. I think they would get the biggest kick out of these toys!
It doesn't stop there! You can find all sorts of awesome deals with the Friends and Family Sale! If you are looking for more top Disney Toys this Christmas! Find out my top favorite Holiday toys that are trending now!
This beautiful Cinderella Castle Play Set and Donald Duck's Tiny Big Feet Plush, it is too CUTE!
Don't forget about the 25% off your purchase at shopDisney and Disney store!