Confirm Your Website On Pinterest
Confirm your website on Pinterest and grow your traffic! It's just a few simple steps you will learn how to confirm your website and also the benefits of why it's important to confirm your website on Pinterest for a blog or business account.

Making sure that your website is verified on Pinterest is a very important step in your Pinterest success!
It shows that your website belongs to you and is safe to visit.

It also has a free Pinterest analytics feature, which will help you in viewing how much traffic is coming to your website and what pins your followers are responding to.

Your website name will also show up bolded in profile (as in the picture above.)
Confirm Website
First, log into Pinterest and go to the "Analytics" tab in the left-hand corner.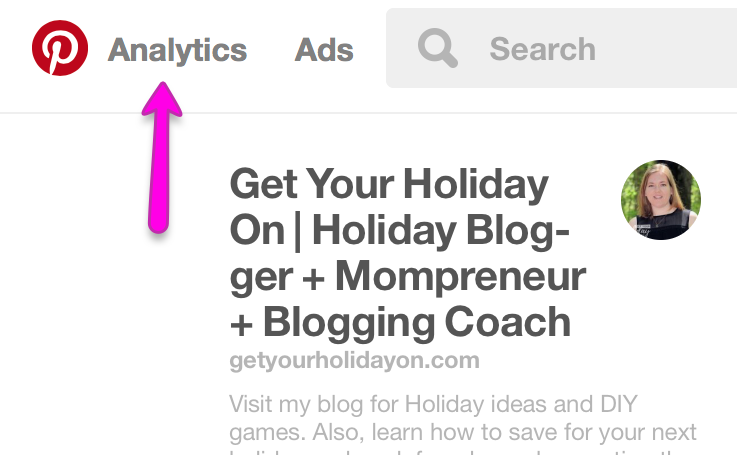 Then, from the drop-down menu click on "website." Then, you will click on "confirm website" on the right. You will get a verification code.
That code is important for the next step. You will want to open a new tab to go to the dashboard of your WordPress website.
Inside WordPress Dashboard
Left-hand side click on the Yoast "SEO" plugin.
Then click on "Social"
You will then click on the "Pinterest" tab.
You will now enter the verification code that Pinterest gave you, in the Pinterest Verification box between the " "That is just an example code be sure to use the one that Pinterest gave you!
Click Finish
That's it! Nice job! 🙂 
Related Articles: 
• Affiliate Marketing for Beginners
• Shareasale Program Review + Learn How To Make $150 Per Referral  
SaveSave